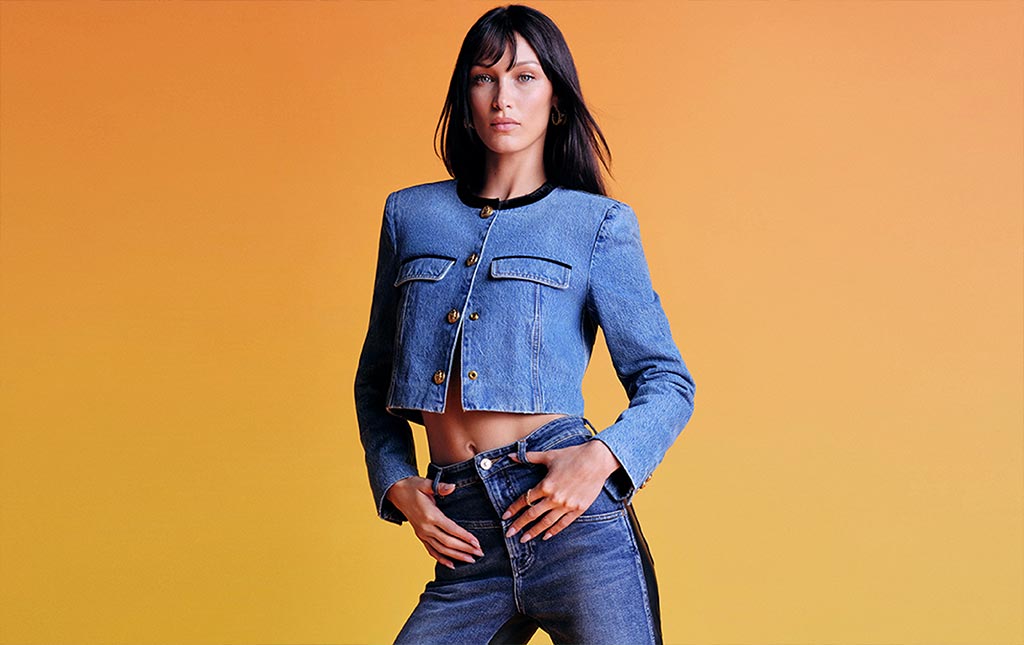 Miss Sixty was founded in 1991 by Wicky Hassan as the first only woman denim brand. His passion lies in the culture and arts of the sixties with which he introduced a progressive point of view to female denim.
With a focus on a unique, feminine, flattering, and seductive style, the brand was very progressive in the fashion market and short after the start Miss Sixty built a high-profile celebrity fanbase with worldwide fame. Now, more than 30 years later and affiliated with a new retail company, the brand has developed into a mix of a fashion forward and affordable luxury brand.
Miss Sixty no longer positions itself solely as a denim brand but will also present a more feminine and glamorous vision with a contemporary product range that retains the brand identity and product modernity. This is also guaranteed by the new EMEA headquarters from Milan. With it-girl Bella Hadid as their face, they bring luxurious on-trend streetwear collections with edgy details in 2022.
'The beauty of a woman comes from their confidence, charm, as well as their dress sense'